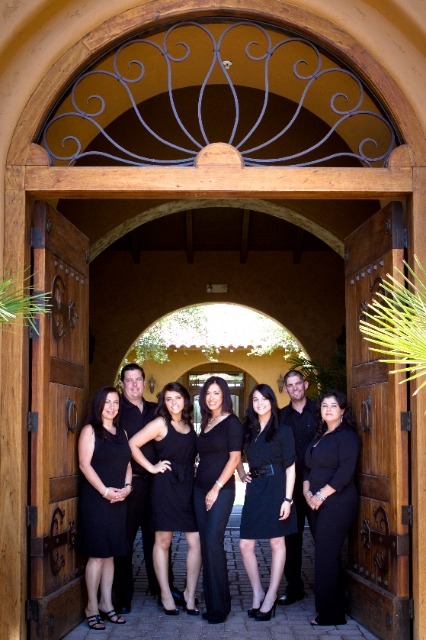 Most Real Estate Agents work alone or possibly with an assistant, and often experiences less than optimal results because they have spread themselves too thin. A single agent is only able to perform one task in the entire process at one time!
Why The Results Group Does is Completely Different? We are comprised of a team of highly skilled, well experienced, and systems oriented real estate consultants working and growing together to ensure that our client's real estate goals and dreams are realized. We have a special divisions to handle our sellers, buyers, investors, distress properties and property management.
The Benefit To You is that when you hire The Results Group, you are hiring a TEAM of professional and a support staff guiding you every step of your real estate process. You are now working with a TEAM who has structure, and therefore consistency. Each TEAM member is clear about his or her own duties, which leaves no task uncompleted, so every client's transaction goes smoothly and easily. The Results Group has effective systems so you know that you can always count on us to deliver the same world-class service to you and to your family, friends, and co-workers, time after time.

Why hire an individual agent when you have a choice of hiring a TEAM?When you employ The Results Group, you employ a team of professionals who are committed to excellence.

About Raquel Quinet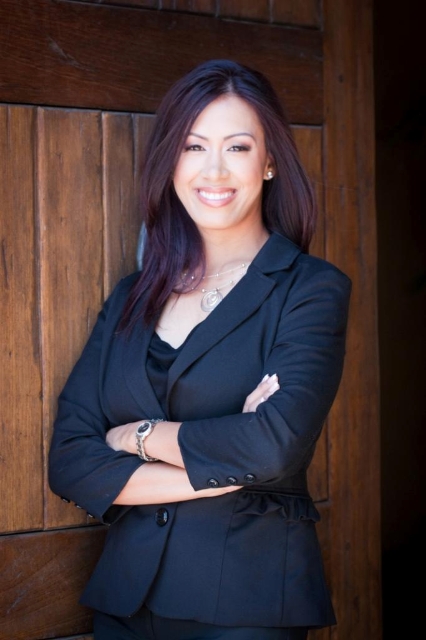 Since 1999, Raquel Quinet has provided the ultimate in service to her real estate clients, meeting and exceeding their distinctive goals with her dedication and determination. Raquel believes that everything happens for a reason. Raquel got into real estate by accident. She had desires to become a real estate investor at a very young age. Before she could do that, she felt it was necessary to get your real estate license. Raquel was not aware of the process that every broker in town was trying to get in contact with you so they can hire you. Raquel fell in love with real estate in her first year of doing it. She loved helping first time buyers get into homes and later on having them as repeat clients. It was an easy transition for Raquel to go from part-time to full time after her first year.
Raquel has approached it with the same enthusiasm and drive she extends to her personal life. It's no surprise that she has steered her energy toward developing a successful career as a real estate professional. From the start, Raquel has provided the ultimate in service to her clients, meeting and exceeding their distinctive goals with her dedication and determination. Raquel move on to learning and understanding the mortgage business. Raquel became one of the very few in her company to have the ability to do loans and real estate. Raquel became overwhelmed with the business and started building her team as well as opened a mortgage business. Her team which consisted of 5 buyer's agents, 2 listing agents, a transaction coordinator and a marketing coordinator, was recognized as the top 1% of her office and 5% of two counties. Her mortgage business she co-owned received the Top Volume Platinum Award their first year open.
In September 2007, Raquel moved to Arizona and took the position of the Team Leader for the Goodyear, AZ Market Center. Raquel was excited about helping agents with their business and seeing the market center grow. After her first year as a team leader, the Goodyear/Surprise Market Center became the largest real estate office in the Southwest Valley and still today holds #1 Market Share in the area. Keller Williams Professional Partners Goodyear/Surprise sells more homes than any other brokerage in Goodyear, Surprise, Buckeye, Avondale and Litchfield Park. Through great leadership and a dynamic team, the office has received recognition for the following:
One of the top market centers within the Region (Arizona & Nevada)
Powering Through The Shift Award (which meant the office performed better and showed more profit in 2008 than 2007)
#9 of all Keller Williams Nationwide in Written Units
#7 of all Keller Williams Nationwide in Closed Units
2008 Top Market Center in Production of all Keller Williams International-Gold Award
2008 Top Profit Sharing Market Center of All Keller Williams International-Bronze Award
2009 Top Market Center in Production of all of Keller Williams International-Platinum Award

Raquel understands the importance of constantly pushing yourself to bigger heights.
Recently, on August 6, 2012 in the Wall Street Journal, she was recognized as one of the Top 400 Residential Real Estate Sales Professionals Nationwide at #53. Through her local community and MLS board, she was awarded the President's Roundtable Year Member award for being in the top 10% in sales volume for 2009, 2010 & 2011. This year she received the #1 Top Sales Volume Award and was installed into the Lifetime Achievement Circle for her production from West Maricopa Association of Realtors. From Keller Williams, she has consistently been awarded for production since she joined the company. Last year, Keller Williams International awarded her the Double Platinum award and was #4 in closed units as an individual agent in all of North America. With Keller Williams Professional Partners, she was one of the first to receive the Owner's Award and for 2010. In addition, she received the Top Individual GCI award for having the most production in her office for 2010 & 2011. Raquel believes these awards and the amount of production she has done in her career would not be possible if she did not have the passion to help others get what they want.